September 13, 2020 – God's Work. Our Hands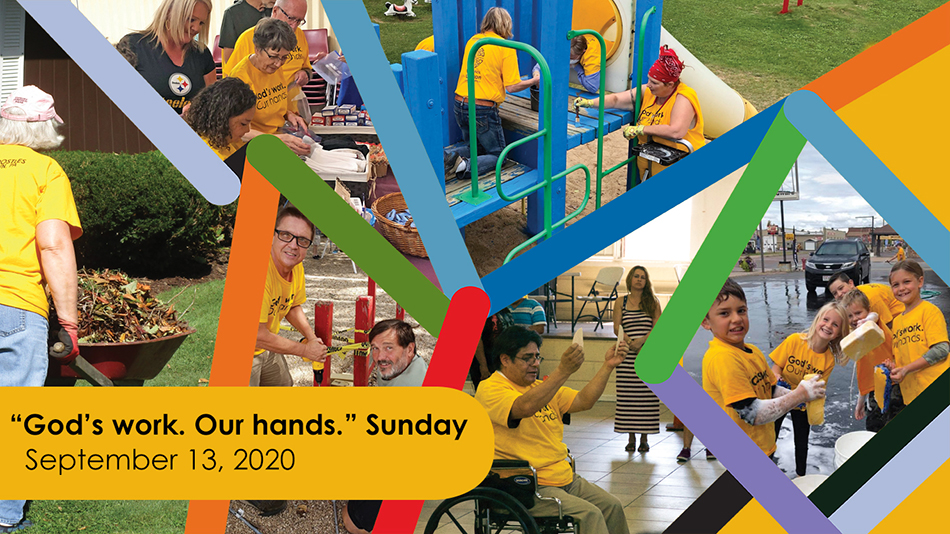 Welcome to Trinity's online worship service! The youtube playlist contains most of the service. We ask that you do not skip any portions of the service just as you would not at in-person worship. We are so glad you chose to join us for virtual worship.
Note: Don Robinson will be providing hymns for the in-person service.
If you are able please consider an offering for God's work in the world: Tithely
Prelude:
Variation 16 from Goldberg Variations by J. S. Bach
Gathering Hymn: Oh, That the Lord Would Guide My Ways ELW #772
Invocation/Confession and Forgiveness
Hymn of Praise: Glory to God from This Far By Faith
Prayer of the Day
First Lesson:
Genesis 50:15-21
Second Lesson
:
Romans 14:1-12
Children's Sermon
Gospel Acclamation:
Alleluia from This Far By Faith
Gospel and Sermon: Matthew 18:21-35
Hymn of the Day: In All Our Grief ELW #615
Prayers of Intercession and Lord's Prayer
Sending Hymn: God Be With You Until We Meet Again TFF #157
Blessing and Dismissal
Postlude: The Heavens Are Telling by Franz Joseph Haydn