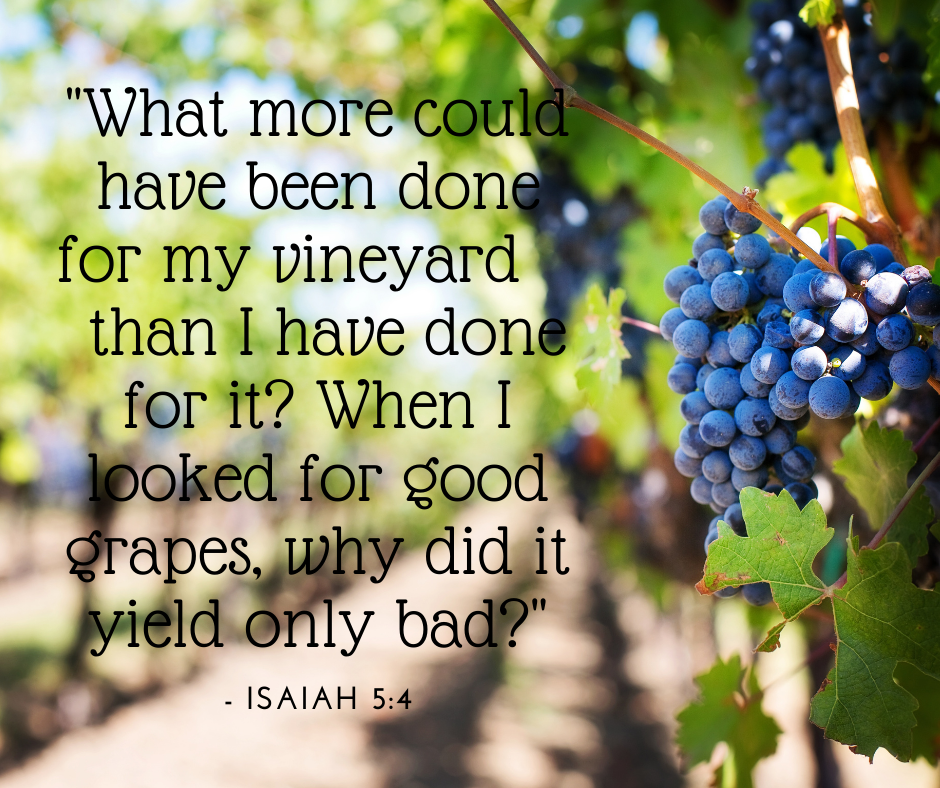 Welcome to Trinity's online worship service! The liturgy has been adapted for online use and some hymns have been eliminated to streamline the online service. We are so glad you chose to join us for virtual worship, and we'd be very excited if you chose to join us in-person on Sunday's at 10 am in the Nave.
If you are able please consider an offering for God's work in the world: Tithely
First Lesson: Isaiah 5:1-7
Second Lesson
: Philippians 3:4b-14
Gospel and Sermon: Matthew 21:33-46
1 God the sculptor of the mountains,
God the miller of the sand,
God the jeweler of the heavens,
God the potter of the land;
you are womb of all creation,
we are formless; shape us now.
2 God the nuisance of the Pharoah,
God the cleaver of the sea,
God the pillar in the darkness,
God the beacon of the free;
you are fount of all deliverance,
we are sightless; lead us now.
3 God the dresser of the vineyard,
God the planter of the wheat,
God the reaper of the harvest,
God the source of all we eat;
you are the host at every table,
we are hungry feed us now.
4 God the unexpected infant,
God the calm determined youth,
God the table turning prophet,
God the resurrected truth;
you are present every moment,
we are searching; meet us now.
Prayers of Intercession and Lord's Prayer
Blessing and Dismissal