The ELCA confesses the Triune God — Father, Son, and Holy Spirit. We proclaim Jesus Christ as Lord and Savior. In our preaching and teaching the ELCA trusts the Gospel as the power of God for the salvation of all who believe.
TRINITY'S STAFF: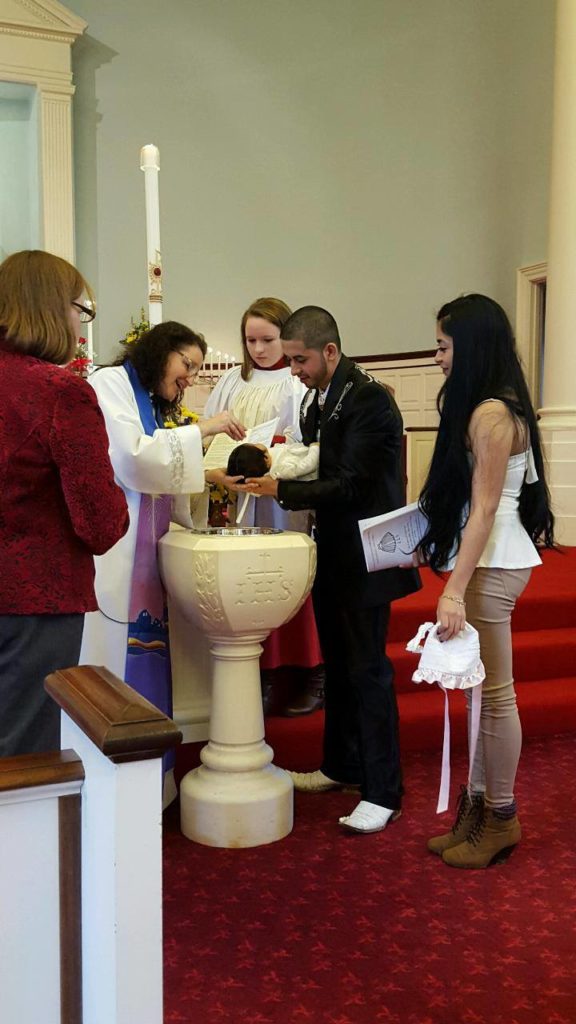 Pastor Linda McElroy-Thomas
served Trinity for 15 years. A service of thanksgiving for her ministry with us was held on November 10, 2019. We are currently in a time of transition with Synod Supply Pastors sharing a variety of gifts with us each week until we call a new full time pastor. Feel free to visit and make Trinity your home – a church is the people!
Nicholas Carroll
Director of Music
graduated from Seton Hill University with a Bachelor of Art in Music. Nicholas is a pianist/organist and composer and has written a liturgy and many other pieces for Trinity's worship. He operates Nicholas Carroll Piano Studio, on Main St. in Somerset. At Trinity, he plans the liturgical service order for worship, directs the TLC Choir, the Handbell Choir (Wittenberg Bells), music for children and leads the congregation in worship at the organ and the piano. He has particular gifts in improvisation. Nicholas maintains Trinity's website and Facebook presence as well as other media. Nicholas also leads the Adult Sunday School class periodically.

Ann Voytish
Office Manager
is in the office during office hours throughout the week. Ann is responsible for the business operations of the congregation; she is the keeper of all records and the resource manager of all supplies, computers, information, and communications.

Darlene Schafer
Part-time Secretary
can be found in the office about 20 hours per week, normally on Tuesdays, Thursdays and Fridays. She is responsible for various lists of volunteers and the production of our weekly bulletins.

Douglas Fanale
Sexton
keeps us warm, dry and everything clean! He also serves as a Volunteer Fireman.

Frank Kyle
Part-time Sexton
is largely responsible for the property and the buildings on the weekends and overnights

Jody Jurgevich
Director of Child Care and Learning Center
graduated from Harding University with a bachelors in early childhood and a minor in special education. She has had experience teaching in the preschool setting and as a substitute teacher. If you have any questions about our program please stop in and see her.