Children
Each week children meet for an opening before going to individual classrooms. We use Whirl! Lectionary Sunday School Curriculum, which is fun Biblical and appropriate for all ages!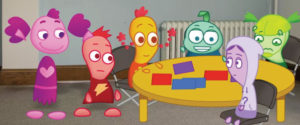 2nd Sunday Toddler Class
Meets every month on the 2nd Sunday. After an opening with Pastor Linda toddlers enjoy play time using the Child Care's wide variety of toys and games. During this time Parents of toddlers meet for the Faith 5 class specifically designed for their needs.

Adults